Welcome to our Devï World
Shipping everywhere in Europe
THE WONDERFUL WORLD OF DEVÏ
---
Devï is a slow fashion brand focusing on women empowerment, up-cycling, ethics and transparency.
We believe that fashion can be a vehicle for change and are building a new way forward to live in harmony with people and planet.


The beginning of the colourful world of Devï started in February 2018, when the Founder, Debbie Kirsch, travelled to the rural village of Bhikamkor, 2 hours outside of the blue city of Jodhpur in India for an internship with the grass-root social enterprise, Saheli Women. The love, power and admiration she found with the ladies at this center completely altered her path and led to the creation of the colourful love-filled world of Devï.  


UP-CYCLED CLOTHES WITH A STORY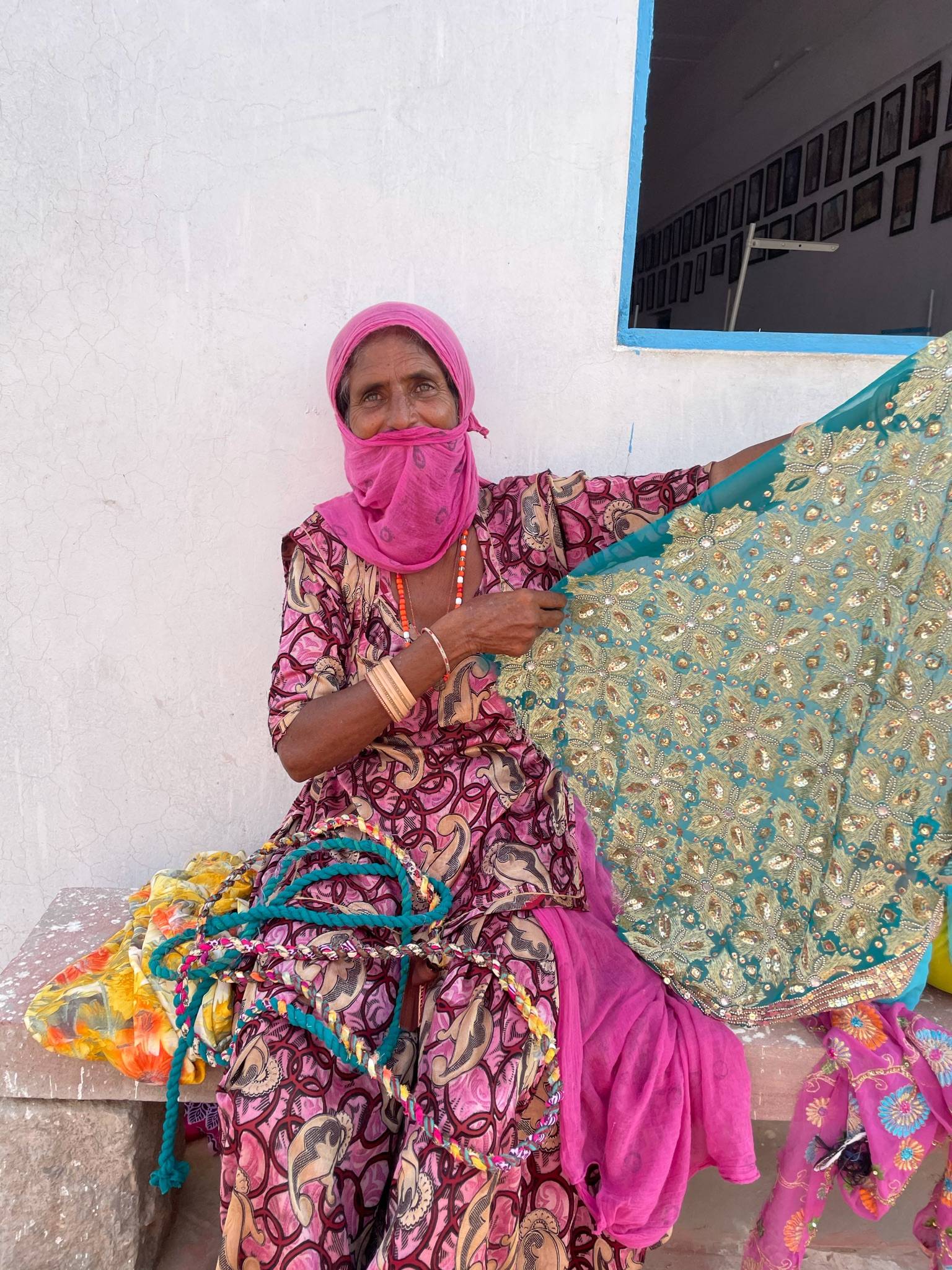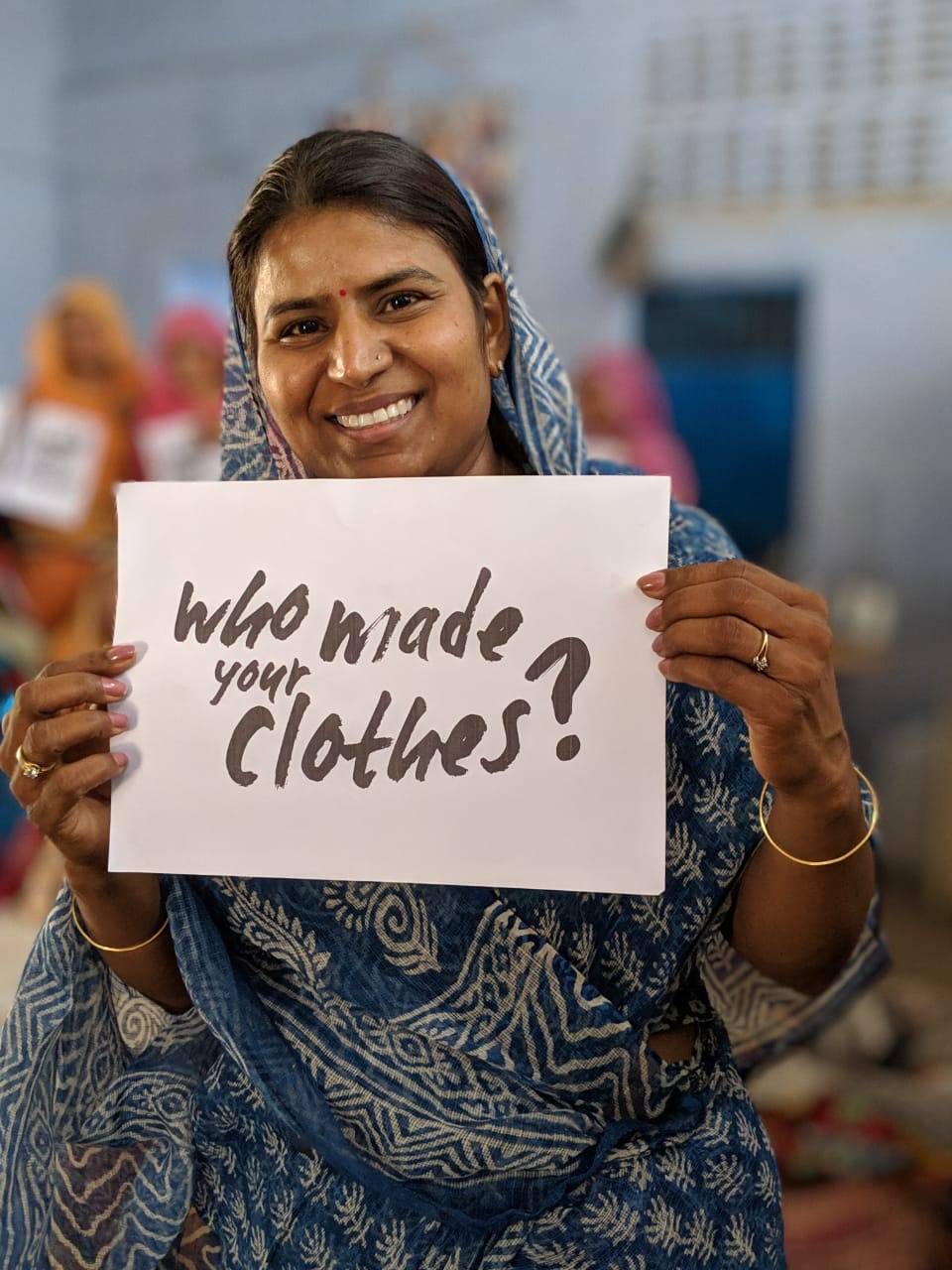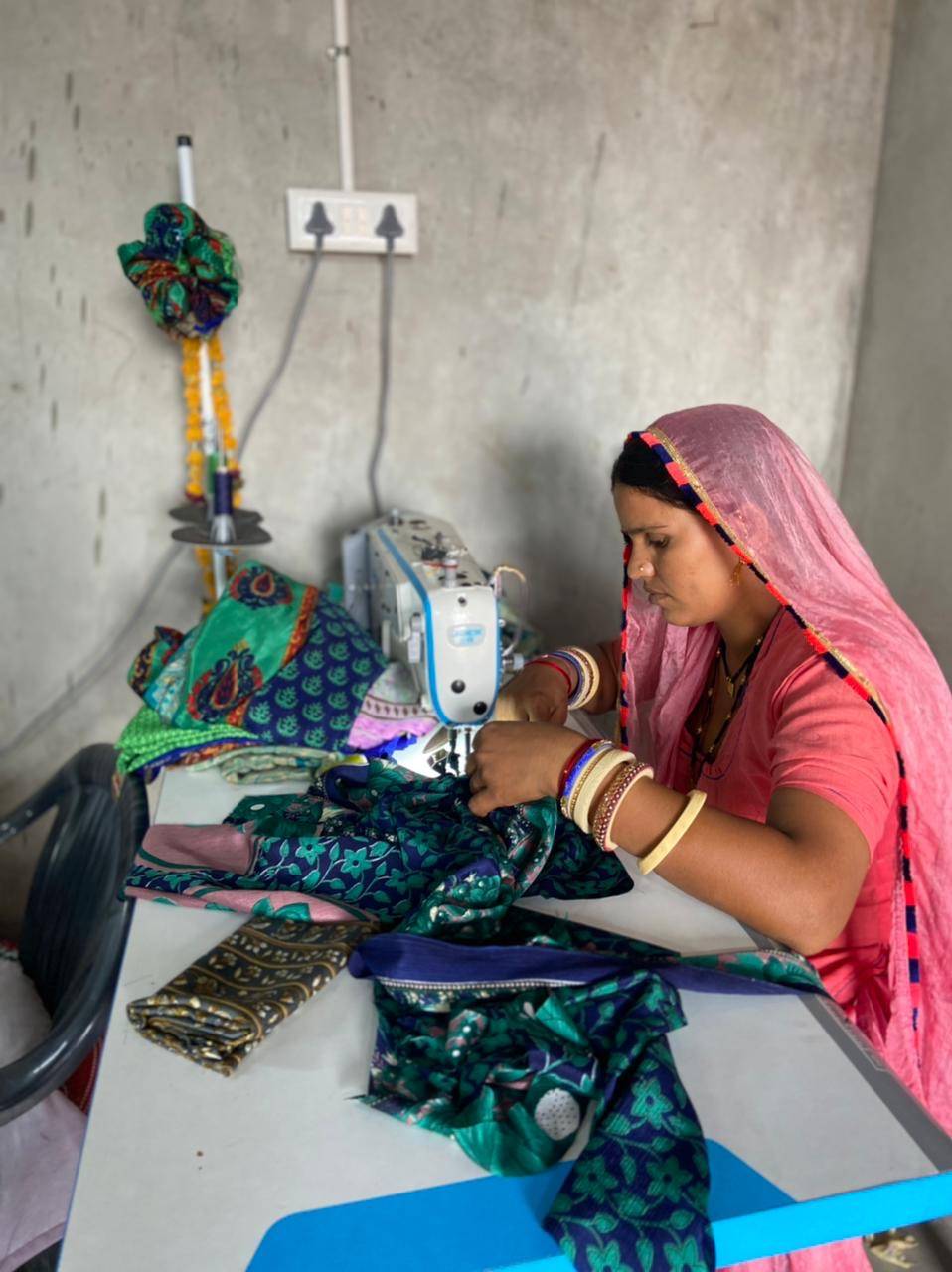 BY SELLING DEVÏ WE FINANCIALLY SUPPORT THE SAHELI WOMEN TO CREATE SUSTAINABLE DEVELOPMENT FOR THE SMALL VILLAGE OF BHIKAMKOR
Devï is a story of co-creation and collaboration on all levels, and was born from the need to centre women's voice as change-makers and stewards in fashioning a new way of being and co-existing with our planet. Devï means female goddess in Sanskrit, its name coming from the fact that the women at the center would mix our founder's name Debbie with 'Devï'. We saw that the powerful and inspirational Saheli Women were nothing short of Goddesses themselves, and decided to name our collaborative project DEVÏ in honour of them.
 
It was through these connections, that our eye's were opened to the disastrous impact of the current fast fashion industry. Becoming aware of the pollution, soil degradation, copious amounts of waste from clothing factories, and inhumane working conditions, Debbie combined her scientific background and her entrepreneurial skills and designed a supply chain which allowed for pre-existing textiles to be transformed into new garments, providing both environmental relief and a living income to the Saheli Women. We work exclusively with high-quality saris and leftover material, fabrics like silk saris and pashmina scarfs that we up-cycle into one-of-a-kind clothing pieces.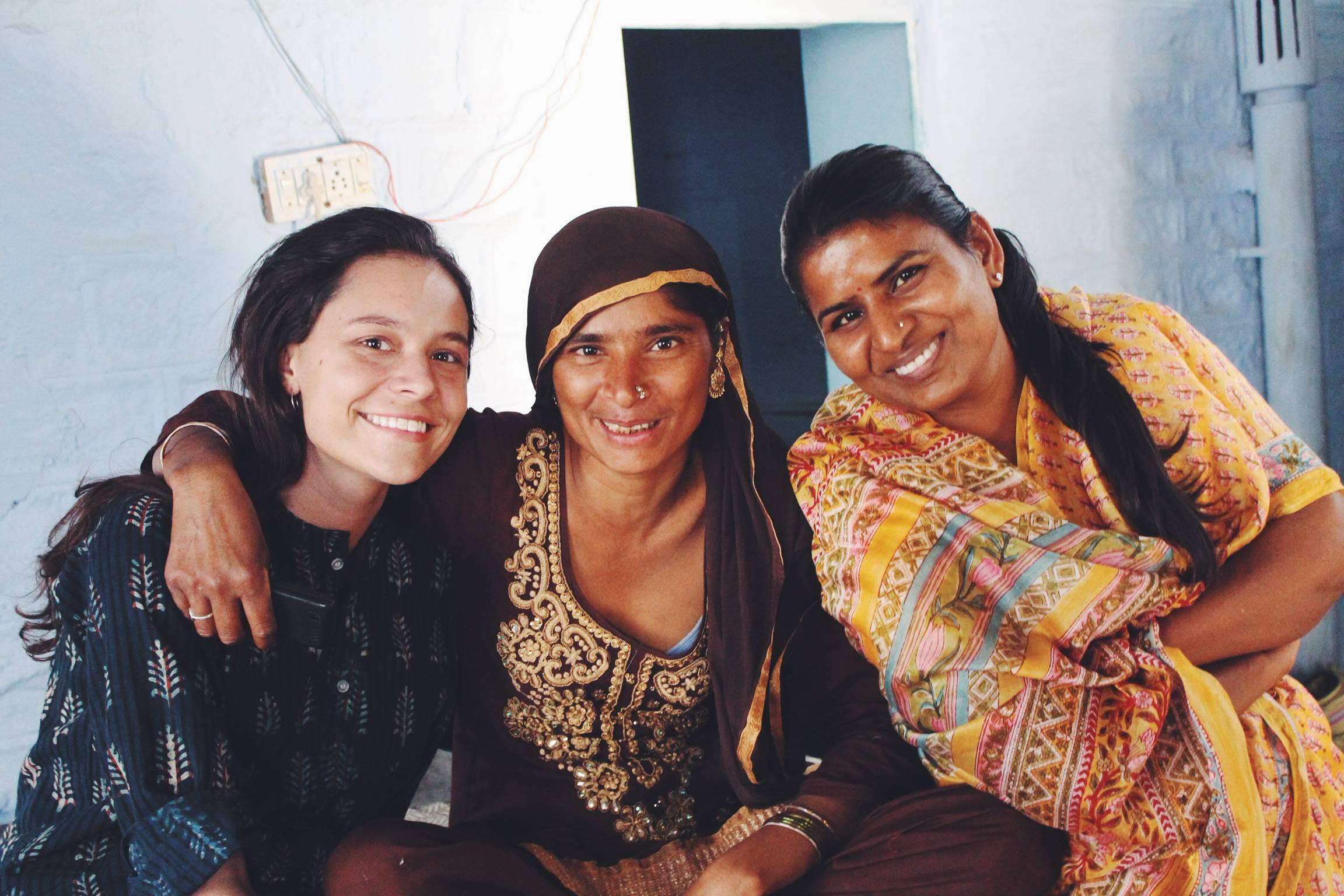 TO MINIMISE OUR NEGATIVE IMPACT ON THE ENVIRONMENT WE WITH ALREADY EXISTING FABRICS AND DON'T PRODUCE ANY NEW FABRICS FOR OUR COLLECTIONS!
Whilst still studying, she and the Saheli Women explored their partnership, co-creating and learning how to transform pre-loved or damaged textiles into new clothes in Bhikamkor and Devï building itself up in Amsterdam and Luxembourg. During these past 4 years, Devï has become the biggest partner of the Saheli Women, and we have also begun working with other small artisan families, providing fair pay, and supporting healthy working conditions and family run businesses.
 
At Devï we believe that transparency, impact and heart-based businesses are a foundation to build our collective future. Our aim for the future is to continue connecting as many NGOs and artisans as possible to a fair and international market, fostering fair working conditions and environmental protection.

This is just the beginning of our journey together and we cannot wait to see where it leads us with the continued support of our amazing community.

Join us in the fashion revolution!


Thank you for your support,


With Love, xx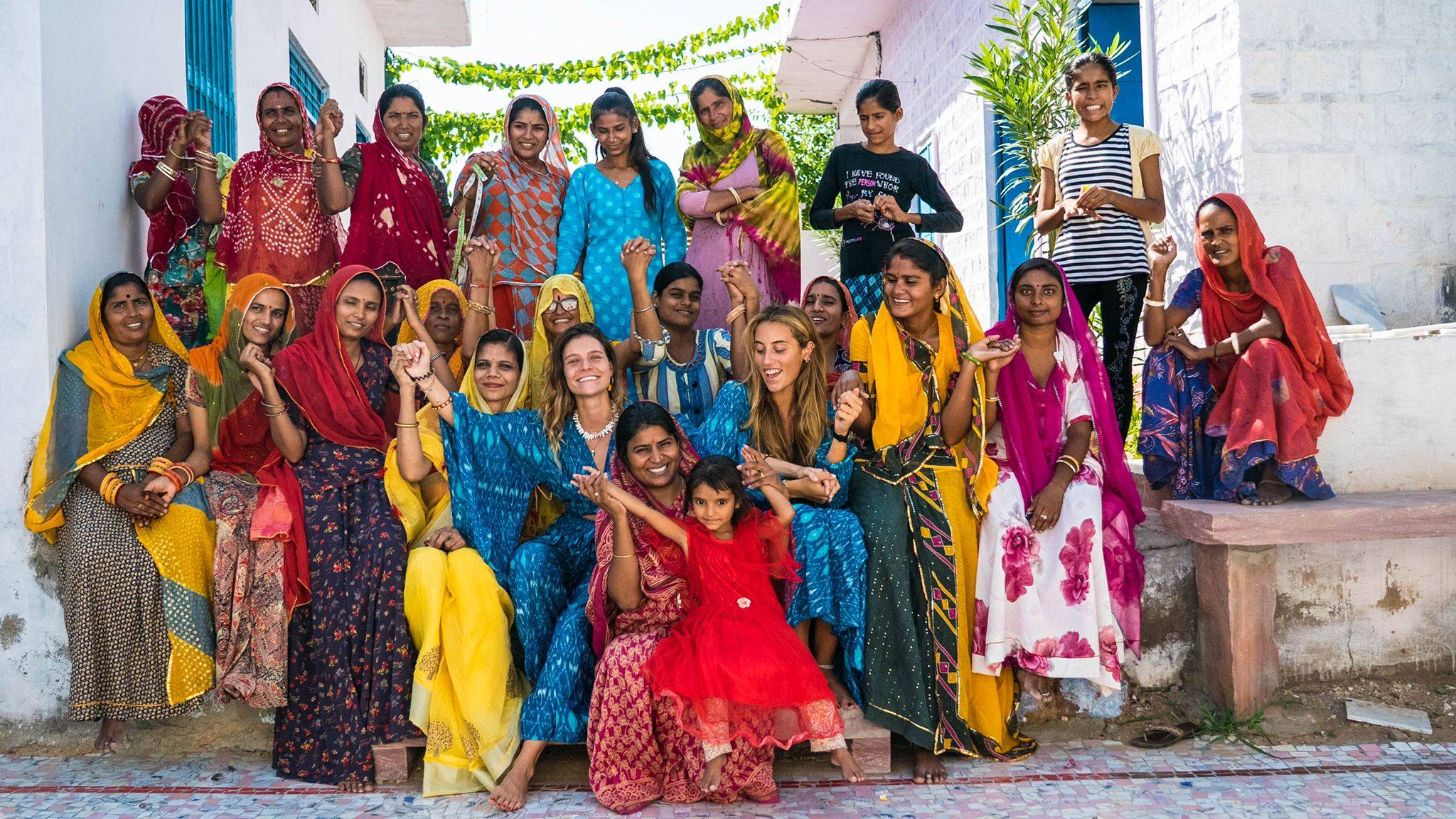 The Devï Team visiting the Bhikamkor Center in October 2021.
OUR MISSION IS TO KEEP THE SUPPLY CHAIN AS SHORT AND TRANSPARENT AS POSSIBLE, PROVIDING ETHICAL WORKING CONDITIONS AND ENVIRONMENTAL PROTECTION.
JOIN THE FASHION REVOLUTION WITH US.