Welcome to our Devï World
Shipping everywhere in Europe
---
About 90% of our collection is made by the Saheli Women. As the whole Devï project started thanks to these beautiful souls, we wanted to dedicate the name of the brand to these women. Devï means Goddess, and there is simply no better word to describe these 44 incredibly strong and inspiring women. They will always have a main position in our collections and we try to incorporate them in as many productions as we can in order to grow together.

What we love most about this project is that all the women can bring their children to the center so that they can see their mother working and grow up with the approach that it is absolutely normal that women have employment and a voice that matters.

Another fact we really like and care about is that every single woman has her own very specific role in the center, one being the quality control manager, another one being responsible for taking care of the fabrics or being in charge of the little library we provided for their children.

It is simply beautiful to see how these women, who were marked by life in so many different ways, enter the Saheli Center every day full of pride knowing that they found a place for them and their children where they get the respect, affection and education they deserve.

Click here to know more about each one of these special souls.

Thank you again Madhu Gi for creating this magical place.

For more information please visit their Website.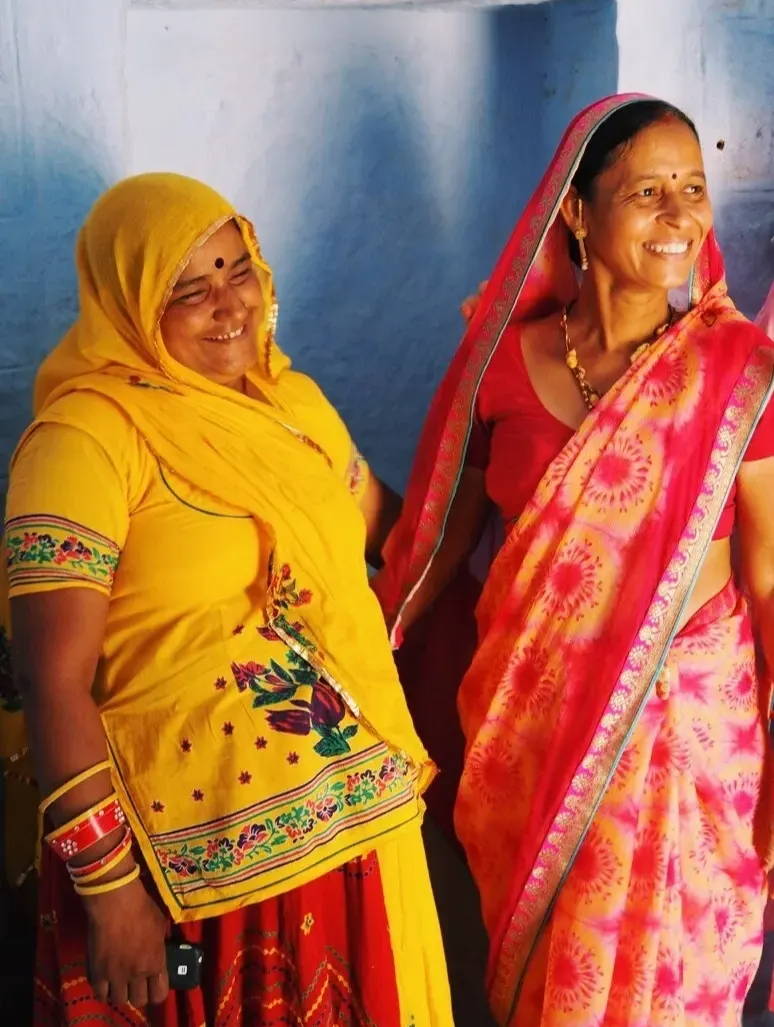 WOMEN MAKING CLOTHES FOR WOMEN, EMPOWERING THE WORLD OF FASHION.
AN ETHICAL FASHION SOCIAL ENTERPRISE, FINANCIALLY EMPOWERING MARGINALISED AND RURAL WOMEN LIVING IN INDIA
---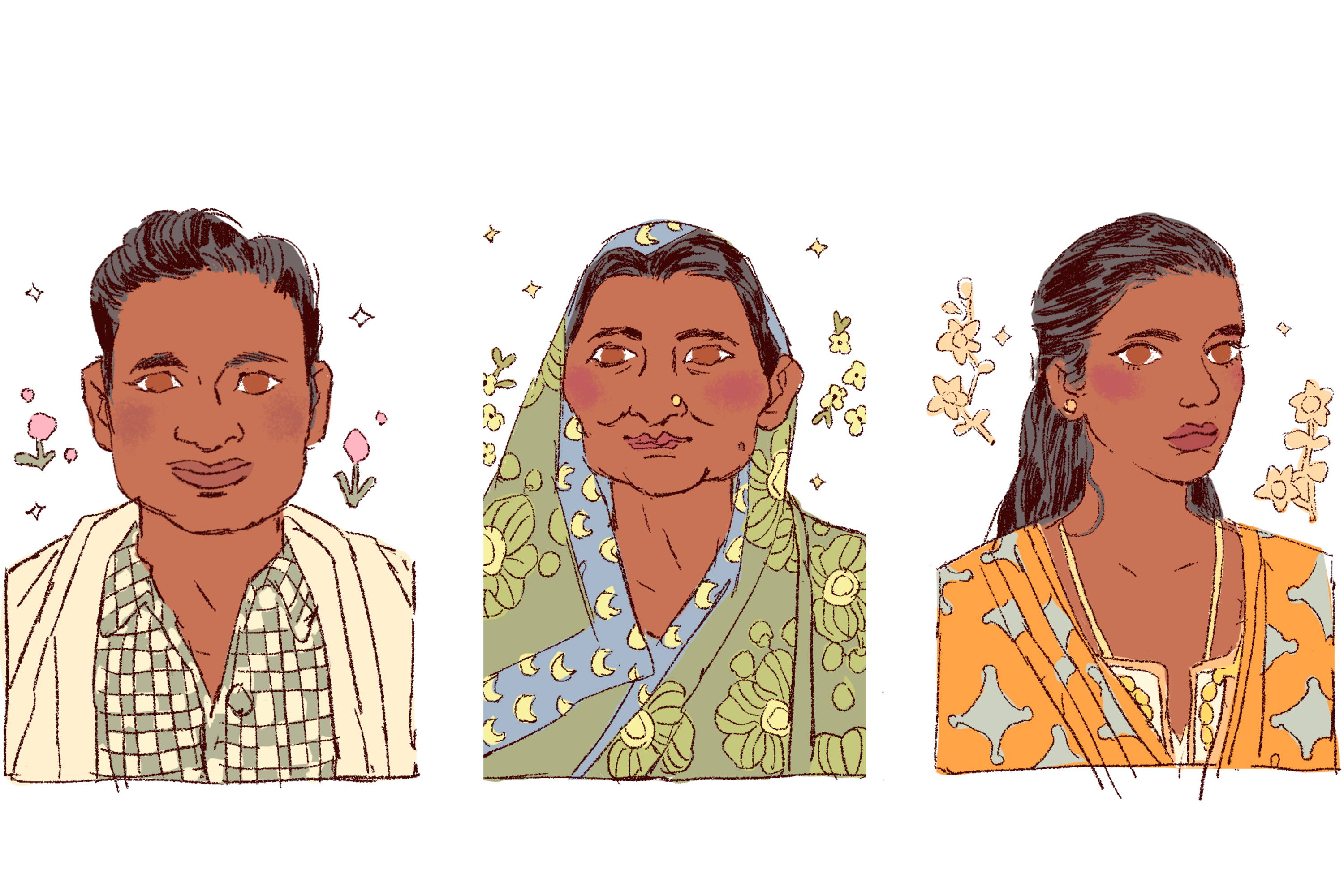 ---
Babou & Vimla are our sweet fabric suppliers. Face-timing with them and speaking about fabrics is our weekly fun activity! Mother and son, they take their fabrics from old sarees so we can up-cycle them into beautiful new pieces of clothing. During the pandemic of 2020, they also became part of the Devï production team.

Already in the 80's, Vimla saw the potential of up-cycling items and started her own little business with her two sons, Babou and Akahs, in Northern India.

Babou is a loving father of two sons who lives in Pushkar, Northern India. His passion for colors and textiles were passed on to hum by his mother Vimla who was working with vintage fabrics already in the 80's. Together they select the most beautiful high-quality vintage fabrics for us and turn them into unique pieces.

Kamla is the vintage expert in the team, as she has been working with vintage fabrics from all over India for over 20 years. She is a mother of 3 beautiful girls and is proud to be able to provide them a sustainable livelihood and education.

We are so greateful to have them all as part of the Devï team and to promore together conscious fashion.

---
Shanti, Keva and Raju run a small family business focusing on collecting deadstock materials and turning them into our unique Devï pieces. Through their flexible working hours and ethical salary, they can provide a sustainable livelihood for themselves and their children.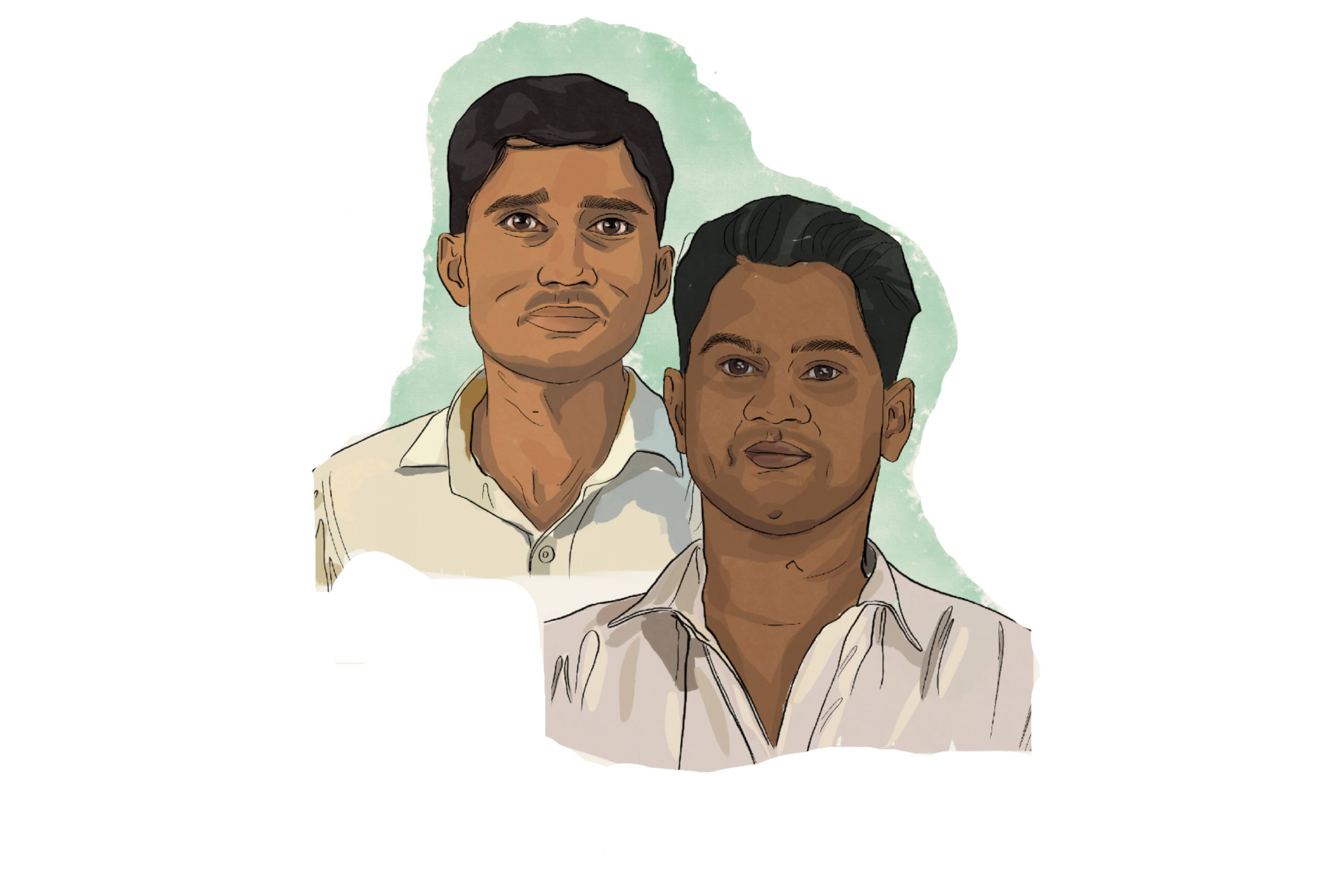 ---
Our bother duo, Deephak and Kishore, are the vintage fabric masterd of Devï. After quitting their unethical jobs they became two independent tailors and joined our colorful ethical world. Now they can work flexible hours and send their kids to private schools. All their items are produced with great care in their atelier.


ZEESHAN, FARAN, NABAL, MADHU & SANTOSH
---
The journey of our jewellery pieces starts with Zeeshan, our stone supplier. Each stone is selected by us together and shaped by him. Second, we have Faran, who is responsible for the drilling of the stones. After the drilling, the stones get to Nabal, the silversmith, who then gives all to Madhu, also called Mr. Sunshine, who is responsible for the 18k gold-plating. The last step is done by our elegant Santosh, who assembles the jeweelery.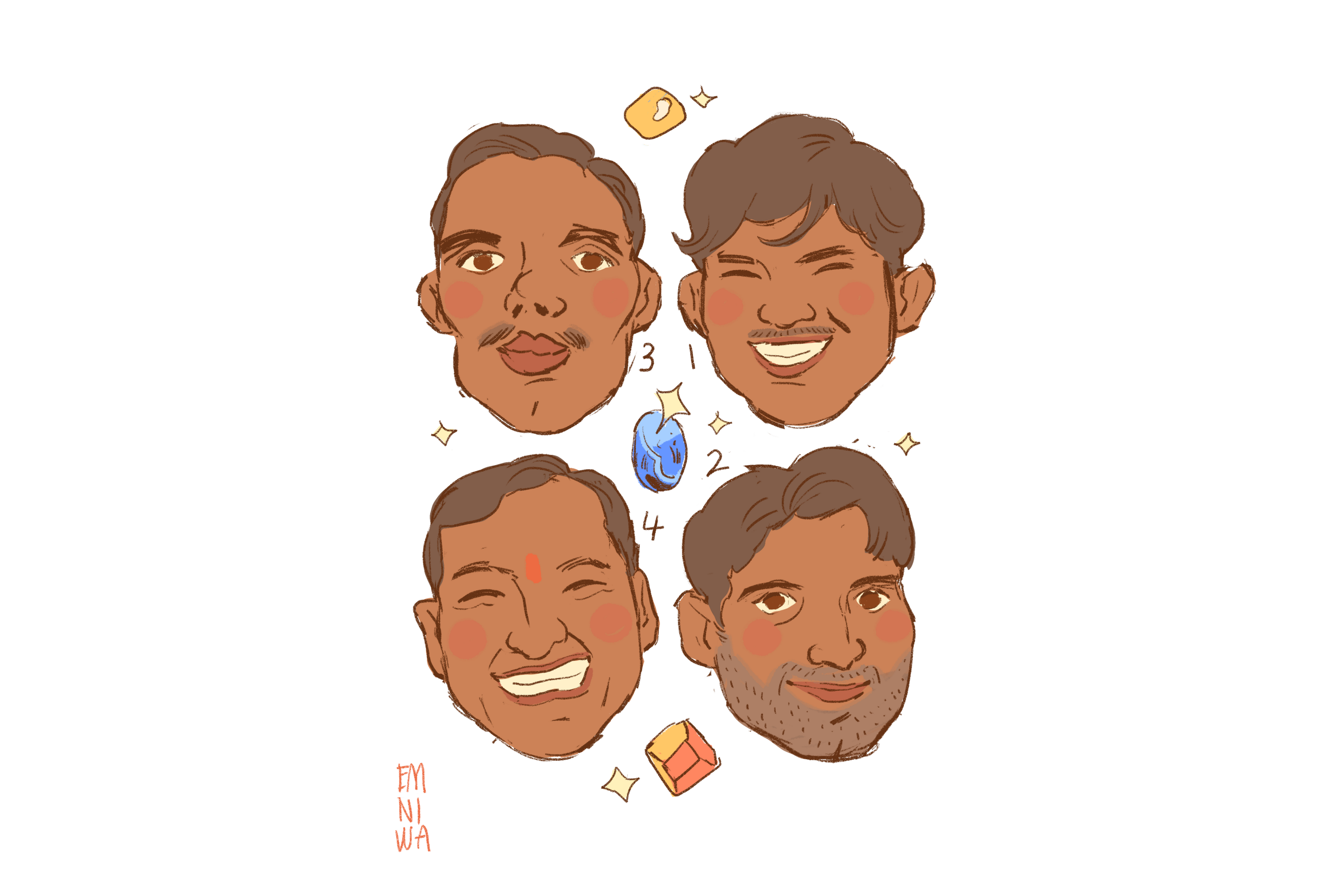 DEVÏ IS GROWING. FOR THIS REASON, IN THE VERY NEAR FUTURE WE ARE PLANNING TO MAINLY WORK WITH ORGANIZATIONS THAT
HAVE A SOCIAL IMPACT.